Welcome to Hartman Vision Care
Our eye doctor and eye care staff are here to care for all of your vision needs. Our Vision Care Clinic in Pueblo, CO handles Adult and Children's eye exams, Contact Lens Evaluations, Eye Emergencies, treatment of Eye Disease and Surgical Co-Management of Cataracts and Refractive Surgeries.
We specialize in MYOPIA CONTROL in Children to slow down progression, in that their prescription does not grow too large when they reach adulthood. In addition to contact lens evaluation and design for the healthy eye we also design specialty contact lenses for Keratoconus, Scarred corneas and flawed disappointing results after refractive surgery.
We are dedicated to your eyes and vision.
At Hartman Vision Care, Dr. Joseph Hartman will consider your visual requirements and unique work or lifestyle needs. We take Medicaid, Health First Colorado and most insurances. We strive to provide great customer service by offering an efficient and comfortable experience at our Pueblo office.
We are wheelchair accessible.
We make it our mission to provide our community with quality eye care.
Our Services
At Hartman Vision Care, we provide an array of vision care services. Our office offers a wide selection of eye care products and contact lenses to fit your specific vision needs. We take of you when you have Glaucoma or Diabetes or Macular Degeneration or Cataracts.
Comprehensive Eye Exams
We are driven to offer optometric services to our services to our community. An eye exam in our office is a thorough evaluation of the Eyes, Vision and a Determination of a prescription for glasses and / or contact lenses.
Comprehensive Eye Exams Include:
Testing Visual Acuity
Identifying the presence of Refractive Error
Neurological Pupil Evaluation
Intraocular Pressure Measurement (Glaucoma Test)
Ocular Motility
Ocular Aignment
Binocular Vision (Important for children to succeed in school)
Color Vision Testing
Examination of the Peripheral Visual Field
Examination of Ocular Health, External and Internal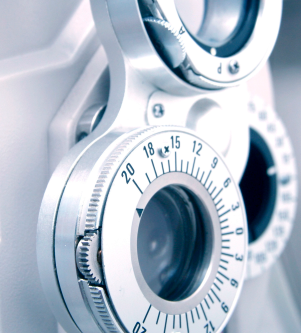 Optometric Services
Our experienced optometrists can diagnose and treat eye diseases and identify general eye health problems including diabetes, anemia, high blood pressure, auto-imune disease and more.
Our Optometric Services Include:
Comprehensive eye exams
Contact Lens Evaluation and Design
Diagnosis and treatment of eye disease
Specialized testing for eye disease
Pre-and post-operative care for cataract and refractive surgery
Eye emergencies
Foreign object removal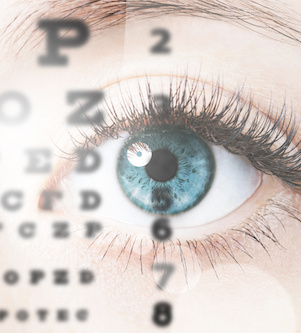 "Dr. Hartman is very easy to talk to, friendly, listens to your concerns about your eye health. Doesn't even seem like you're in a Walmart. Does his best to remember you even if you only see them once a year. Just an overall pleasant experience."
- Liz B.
Dr. Joseph Hartman
Doctor of Optometry
Dr. Joseph Hartman, O.D. grew up in Palma de Mallorca, Balearic Islands, Spain. He attended the University of Barcelona ( 1985) and then Pennsylvania College of Optometry at Salus University (2007). In addition to his years of experience he is residency trained (2008) in Primary Care Optometry and Ocular Disease. He is Board Certified (2014). He's been in practice since 1985 and his specialties are Dry Eye, Glaucoma, Keratoconus, Corneal Refractive Therapy, MYOPIA CONTROL and Multifocal Contact Lenses.
Since he was a child he always wanted to help people. So in his teens he decided that being a doctor was the best way to do this. The gift of vision fascinated him so helping people prevent their loss of it is rewarding to him. In fact, he says his favorite patient story is this: One of his patients thought he needed glasses for reading but Dr. Hartman instead discovered that the patient had a brain tumor and saved his life. In 2006, Dr. Hartman received the Lions Club reward for Community Services. In 2013 Dr. Hartman received the Walmart Doctor of the Year of the Western Division. While not at work Dr. Hartman enjoys outdoors activities such as hiking and kayaking with family. He is also a Basic Keelboat Instructor of the American Sailing Association.
Contact Us
Address
Hartman Vision Care
4200 Dillon Dr
Pueblo CO 81008
Office Hours
Monday: 9:00am - 5:00pm
Tuesday: Closed
Wednesday: 9:00am - 5:00pm
Thursday: Closed
Friday: 9:00am - 5:00pm
Saturday: 9:00am - 5:00pm
Sunday: Closed