About Our Office
Independent Optometrist located inside Walmart 1231 Folly Road Charleston, SC 29412
New Patients Welcome. Insurance Not Required.
Eye care professionals specialize in understanding how the human eye really works, as well as diseases and conditions that affect your vision – many of which do not have obvious symptoms. Eye doctors know how age and risk factors affect vision over time for young and old, and they understand the benefits and features of corrective lenses including eyeglasses and contacts.
Our optometrists take the time to explain the results of your eye exam, describe your options and listen to your eye care needs. Because maintaining good eye health is an ongoing partnership, we encourage you to ask questions and share your health information, which could be vital to monitoring, diagnosing and treating potential vision problems.
---
COVID-19 Protocols
Due to the close proximity of our interactions, our doctors and office team will wear masks. Furthermore, we will continue hand washing, office sanitation, and other best practices. *Our patients can choose to wear a mask during their visit based on their comfort level.
*For the latest on COVID-19, please visit: www.CDC.gov <http://www.cdc.gov/>
A CARING FOCUS IS OUR SPECIALTY
Ensuring crisp and clear vision is only one part of first-rate eye care. Our eye care professionals focus on the long-term health of your eyes and vision.
Our Services
We offer a variety of eye care services to families in Charleston. Our optometric physicians are compassionate and highly skilled clinicians dedicated to providing quality eye care tailored to each person's visual and ocular needs. Below is a list of our main eye care services. We are happy to help if you have any questions. Give us a call at 843-795-3400.
Schedule An Appointment
|
Download New Patient Paperwork
|
Healthy Vision Health Insurance vs Vision Insurance
Insurance
Medical Plans We Accept
Blue Cross Blue Shield
Humana*
Medcost
Medicaid*
Medicare
United Health Care*
Medicare Replacement Plans*
Vision Plans We Accept
Alwayscare
Avesis
Community Eye Care
Davis Vision
Physicians Eyecare Plan
Spectera
Superior Vision
VSP
National Vision Administration (NVA)
*Specific plans only
We do accept other plans as well, so if you do not see your plan listed here, please give us a call and we would be happy to assist you.
Comprehensive Eye Exams
We are pleased to offer the following optometry services to our community. An eye exam in our office is a thorough evaluation of the eye and a determination of prescription for glasses or contact lenses.
Optometric Services
We are always willing to help, should you ever experience an eye emergency. Our office provides emergency services for eye infections, eye injuries and other eye urgencies. State of the art equipment allows us to examine the front surface of the eye and also digitally scan inside the eye for infection or damage. We accommodate many eye emergencies such as:
Comprehensive Eye Exams Include:
Testing visual acuity or refractive error
Pupil evaluation with or without dilation
Examination of peripheral visual field
Color vision testing and stereo vision testing
Analysis of the visual systems
Examination of the external parts of the eye
Intraocular pressure measurement
Examination of the health of the entire eye
Contact lens examinations and fittings
Diagnosis and treatment of eye disease
Diagnosis and treatment of dry eyes
Specialized testing and care for eye disease
Glaucoma evaluation and diagnosis
Cataract Evaluation and co-management
Diabetic eye exams
Refractive surgery consultation and management
Our Optometric Services Include:
Pink Eye
Eye infections
Eye trauma
Scratched eyes
Sudden loss of vision in one or both eyes
Lost or broken contact lenses or eyeglasses
Flashes of light in the vision
"Floaters" in the vision
Red or painful eyes
Dislodged contact lenses
Uncomfortable, itchy, or irritated eyes
Foreign object removal
Schedule your next appointment or download patient paperwork today.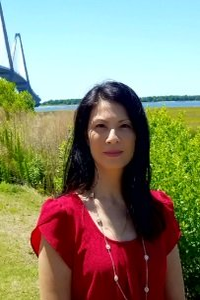 Alice C. Sun, O.D.
Dr. Sun was raised in Mt. Pleasant. After graduating Wando High School she went on to earn a Bachelor of the Arts in Psychology at Clark University in Worcester, MA. She continued to Philadelphia where she earned a Bachelor of Science and her Doctorate of Optometry from Pennsylvania College of Optometry. Dr. Sun is an active member of the American Optometric Association, AOA Contact Lens and Corneal Section, South Carolina Optometric Physicians Association, Coastal Carolina Optometric Society, Ocular Nutrition Society, and Energeyes Association. Dr. Sun has been in practice for over 15 years. She specializes in comprehensive eye care and prescribing glasses and contact lenses, corneal and contact lens management, pre and post- operative care for cataract and refractive surgeries, and dry eye diagnosis and treatment. Away from the office Dr. Sun enjoys running, reading, boating, and spending time with her family and friends.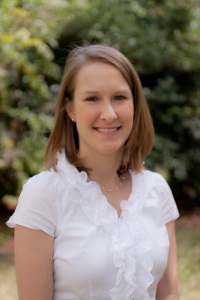 Summer Paulatos, O.D.
Dr. Paulatos was born and raised in Charleston. She grew up attending First Baptist Church School and went on to graduate Magna Cum Laude with a Bachelor of Science in Psychology from the College of Charleston in 2002. Dr. Paulatos completed her Doctorate of Optometry degree in 2006, graduating Cum Laude from Southern College of Optometry in Memphis, TN. During her time in Memphis, Dr. Paulatos was active in the Fellowship of Christian Optometrists and SVOSH (Student Volunteers in Optometric Service to Humanity), and had the privilege of providing free eye examinations in Ecuador, Belize, and Mexico. Currently, she is a member of the American Optometric Association, South Carolina Optometric Physicians Association, and Coastal Carolina Optometric Society. Dr. Paulatos loves spending her free time with her husband and her two young daughters.
"This office is through and professional when it comes to getting my family's eye needs met. I do not get bombarded with unnecessary add ons and the staff is so friendly!"
- Julia P.
Contact Us
Address
Dr. Alice C. Sun & Associates
1231 Folly Road Independent Optometrist located inside Walmart
Charleston SC 29412
Office Hours
Monday: 10:00 AM - 6:00 PM
Tuesday: 10:00 AM - 6:00 PM
Wednesday: Closed
Thursday: 10:00 AM - 6:00 PM
Friday: 10:00 AM - 6:00 PM
Saturday: 9:00 AM - 2:00 PM
Sunday: Closed